Do you hate Mosquitos as much as I do?  Let me help you with Avon Bug Guard!
Everyone hates that feeling of being in bed and hearing that horrendous buzzing near your ear.  You can't see the predator, but the more you fight to keep your eyelids open the more nervous you become.  When you no longer hear the high pitched buzz, that is when you know it will strike.  If you are not prepared, you and your nerves will be annihilated by the dreaded mosquito!!! The virus affects the sperm of human males for several months.  Zika is believed to cause microcephaly, or abnormally small heads and severe developmental problems, in babies whose mothers are infected with the disease.  That is why it is imperative that all women of childbearing years be protected. There is no specific treatment for the virus, no vaccine and little is known about how it impacts children not born with apparent birth defects. It is also sexually transmitted and can cause an autoimmune disorder that can lead to paralysis called Guillain-Barré. for up to 6 months. Though not a registered product with the CDC as a mosquito repellent, Avon's skin so soft products (including the body wash, lotion, and oil in any fragrance offered) continues to be a favorite to some customers whose blood types will repel the mosquitoes when used with this natural product.  Some find that spraying the hearth of the front door frame, keeps the gnats and mosquitoes from swarming in a circle, which sets them up for easy access whenever the door is opened.  Other customers, with type O blood, feel more comfortable using the Avon Bug Guard products.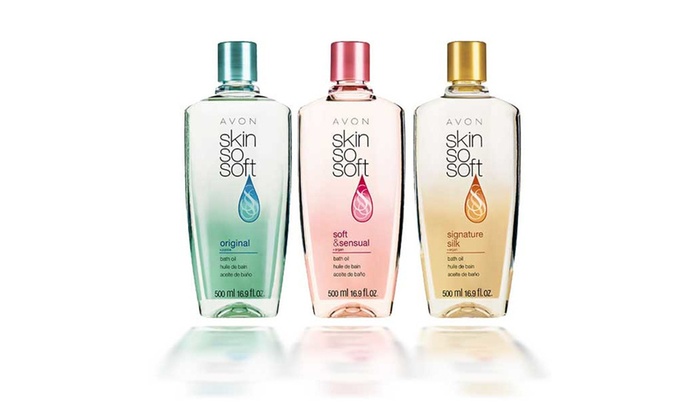 It affects the pregnancies of women of child bearing age causing microcephaly – from the Guardian.com, "
Avon keeps up with the demand for Avon Bug Guard says of Avon Bug Guard from Lindsay Fox of USA Today. The CDC (Center for Disease Control for United States of America – approves as an EPA registered mosquito repellent of Avon Bug Guard for the Prevention of Mosquito Bites http://wwwnc.cdc.gov/travel/page/avoid-bug-bites#repellent
EXCERPT FROM THE CDC WEBSITE.  Now, the CDC does not endorse any particular product.  They thought it would be helpful for you to have a list of EPA approved products.
Use Insect Repellent
Use EPA-registered insect repellents* that contain at least 20% DEET (products include Cutter Backwoods and Off! Deep Woods) for protection against mosquitoes, ticks, and other bugs. Other repellents protect against mosquitoes but may not be effective against ticks or other bugs:
Picaridin (also known as KBR 3023, Bayrepel, and icaridin); products include Cutter Advanced, Skin So Soft Bug Guard Plus, and Autan
Oil of lemon eucalyptus (OLE) or para-menthane-diol (PMD); products include Repel Lemon Eucalyptus
IR3535; products include Skin So Soft Bug Guard Plus Expedition
Researchers have not found any evidence that DEET causes cancer in animals or humans. DEET has been classified by the Unites States Environmental Protection Agency (U.S. EPA) as "not classifiable as a human carcinogen", which means that there is not enough evidence to say that it does or does not cause cancer.  This is a quote from the NATIONAL PESTICIDE INFORMATION CENTER
BUG GUARD AEROSOL – CLICK HERE TO ORDER NOW!
SKIN SO SOFT BUG GUARD BONUS – PUMP SPRAY – ORDER HERE  GENTLE BREEZE SKIN SO SOFT BUG GUARD SUN SCREEN – ORDER HERE!  AVON SKIN SO SOFT BUG GUARD WITH SUN SCREEN – LASTS 8 HRS – ORDER HERE! FOR ALL AVON SKIN SO SOFT PRODUCTS ORDER HERE
Any questions, contact me on Beautybykarenmeyer.com   For Information on Breast V