Do you like to look at Avon Catalogs Online or in person?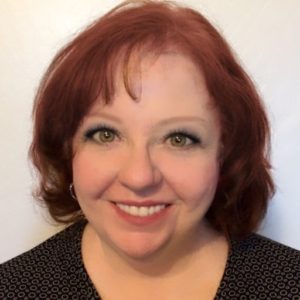 When interviewed recently the moderator asked, "What do you love about being a rep?"
Karen's reply:  "I love to find my Avon customer the lowest price. I use online catalogs links to look ahead for my customers.  If I can see that she will save 3.00 next month, I will tell her to hold off on that Item, and always, If I have it in stock, they will get it for my "special in stock price".
Visit Google's landing page for Karen Meyer for reviews of her customer service – just GOOGLE  – Avon Scottsdale, AZ
Do you like an Avon Rep to come to visit you or do you like to look at a book? Avon is leaning towards stopping regular catalogs because online is so effective and popular.   With the new technology, you can now look at:  
Avon Brochures.  Your Avon Rep – Me! – can still come and visit you and bring a book, but right now, when you need it, you have the power to view it online!– Did you know 26 Avon Catalogs are published every year?
Every two weeks a new Avon Campaign starts with new products, different sales, and great bargains in makeup, skincare, fragrance, bath & body, jewelry, and more.  Every time you shop online instead of a catalog you save a few trees….but      
You can also shop Avon sales online so whether you like to look at the hard copy of the Avon Brochure or you're fine with browsing the Avon Catalog Online…you can get the same deals you would from your door-to-door Avon lady. Our representative websites switch over to a new Avon Campaign every 2 weeks! You don't have to request an Avon catalog in the mail, once you place an Avon order on my website, I will mail the following 2 Avon Catalogs to your home. Click on the images and see the dates below as the Avon Books become available online. Shop the current Avon campaign online. 2023 Avon Catalogs Online – Avon Brochures
March 1 2023 to March 14
Start shopping for Easter and Passover
6 is 3-15-23 to 3-28-15
Start shopping for your Bug Guard products
#7 is March 29-2023 to April 11 2023 start shopping for mother's day
8 is April 26, 2023 to May 9, 2023
#9 is May 10, 2023 to May 23, 2023 start shopping for father's day now!
Do you want to become an Avon Rep? Go here to sign up for free then choose whatever kit you like. https://www.youravon.com/home/signup?siteid=avon&p=BaRFoot&c=BaRFoot&s=BaRFoot&appRes=com.avon.gi.rep.core.resman.vprov.ObjProvApplicationResource@6e806e80&shopURL=kmeyer2352
Are you wanting to find out if you have what it takes to become
an Avon Rep!!! http://www.meyer2consult.blogspot.com
STEP 1 – Browse these campaign"sites" above then jot down the item numbers! Text me your name and items and numbers and see if I have it in stock. If I do, you can have it the same day if you live in the Scottsdale Arizona area. Keep checking back – as of 3/7/23 5 was up and ready to peek at!
As the Holiday Catalogs become available to browse, they will turn on above. If they aren't working, we just don't have access to them yet. Just jot down what you like and call me with your card – If I have it in stock, you can have it the same day. If not, I'll place an order and deliver it when it comes in. That easy! 480 262 3525